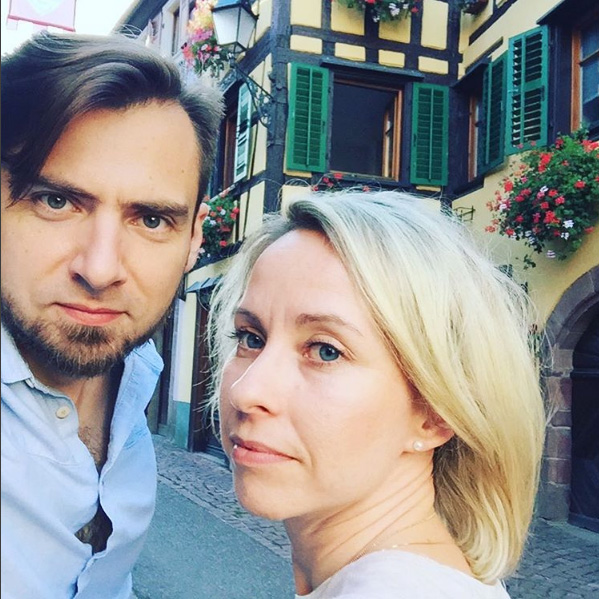 Hi, We're Marzena & Tomek, wedding photographers
Based in Poland, available worldwide. Since 2004 we capture moments that tell the story of your greatest happines, your wedding.

We're team of photographers and it makes us very happy doing things for living that we enjoy.  

As we work together, we can give you two perspectives on major moments and be present wherever something is happening. 

Our goal is to capture all the moments, these little things that make your wedding special and use them to tell the story of your greatest day. Day you dreamed of. 
Od 2004 roku wykonujemy dla Was reportaże ślubne. W tym czasie sfotografowaliśmy setki uroczystości w kraju i za granicą, a naszymi klientami były osoby z wielu państw i aż pięciu kontynentów :) Pracując wspólnie możemy zaoferować szersze spojrzenie, dwie perspektywy oraz być zawsze tam gdzie dzieje się coś wartego uwiecznienia.
Why weddings? Because we love to photograph people. Emotions, smiles, people moved to tears. Every week we witness the greatest happiness of newlyweds, a mutual love. You often tell us – "You're so damn lucky! Happy people are the only ones you can see in your job".  And that's why we love it.
How? Without posing and weirdness, but in a relaxed and happy way. During the reportage we stay invisible as long as it's needed. We don't interfere with events. It's Your day and we know it.
We love destination weddings, love to travel and explore new places.
Share with us where your wedding will be held. Can't wait to photograph your story!
fotografie ślubne Warszawa
Dlaczego wesela? Bo kochamy fotografować ludzi. Emocje, uśmiechy, łzy wzruszenia. Co tydzień jesteśmy świadkami największego szczęścia młodej pary, jaką jest wzajemna miłość. Często mówicie że jesteśmy cholernymi szczęściarzami, bo w naszej pracy widzimy tylko uśmiechniętych ludzi. I to jest prawda.
Jak? Bez udziwnień, bez pozowania za to na luzie i w przyjemny sposób. Podczas reportażu staramy się nie wyróżniać. Nie ingerujemy w zdarzenia. Podczas sesji plenerowej staramy się pokazać Wasze szczęście bez "upozowywania" :)
Uwielbiamy wesela za granicą, podróże i odkrywanie nowych miejsc. Dlatego jeśli masz wątpliwości czy będziemy mogli przyjechać na Twoją uroczystość nie wahaj się i napisz do nas!
Przeczytaj też o naszej filozofii
Hochzeitsfotograf Mannheim, Heidelberg, Frankfurt an Main
Halo! Mein Name ist Tomek Kurzydlak und ich bin als professioneller Hochzeitsfotograf in den Regionen Hessen, Rheinland-Pfalz und Nordrhein-Westfalen. Kontaktieren Sie uns einfach.

You can meet us also at facebook.com/tomaszkurzydlak and instagram.com/tomekkurzydlak